NocNoi Aakjær long table – natural wild oak, with square legs, with extension (260×95)
NocNoi Aakjær long table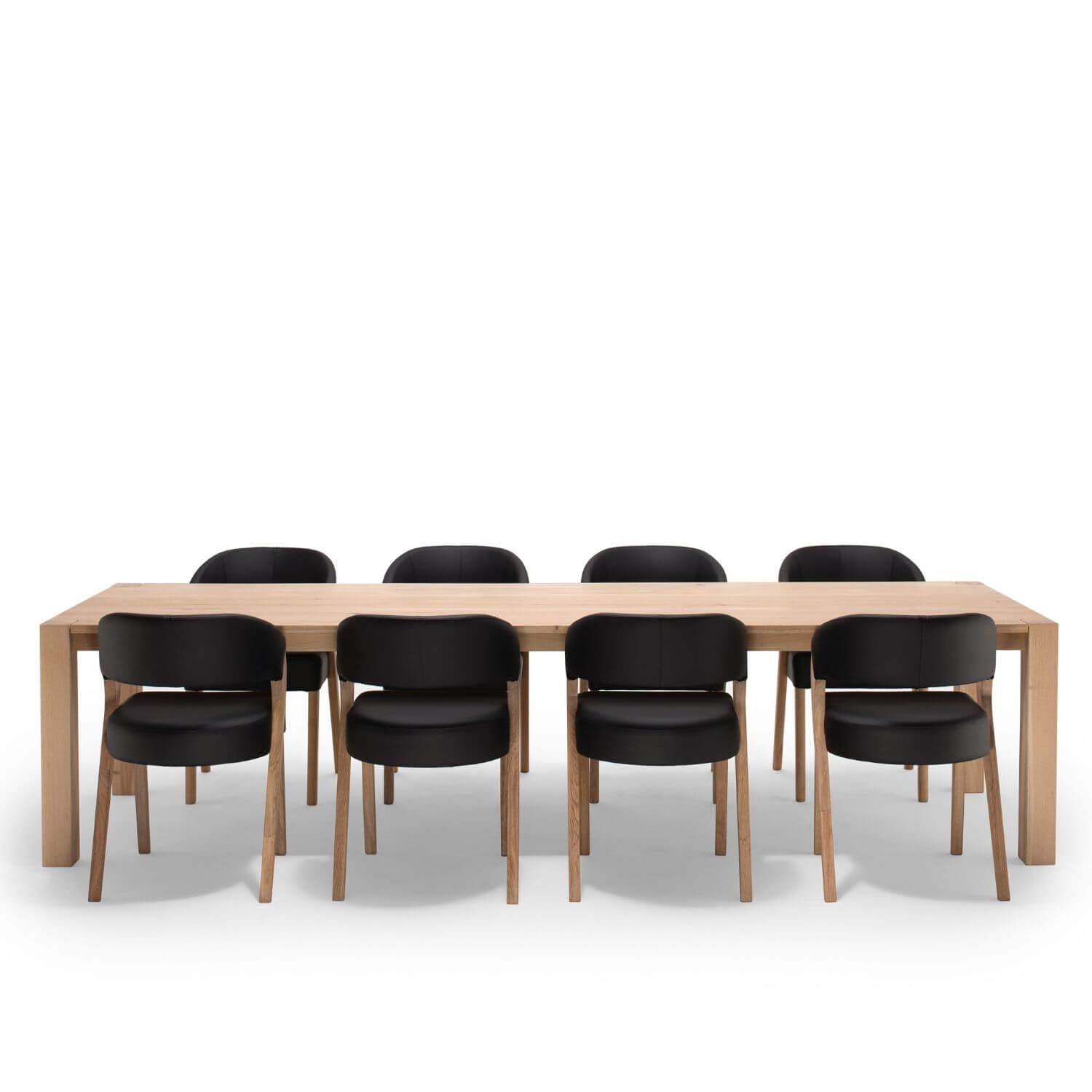 Danish design
Hand-sorted materials
Wood from controlled forestry
The table can be extended by 50 cm. per purchase of additional plate.
There can be 1 extension plate at each end.
Additional plate can be purchased
Free Freight in Denmark
365 days to return
Safe payments
Produced in sustainable and durable materials
The dining table is made of white oiled solid wild, and has square legs. Here you get a Nordic-designed dining table in high quality that can be extended with additional plates, so you have room for many guests around the table.

The table can be up to 3.6 meters long. Additional plates can be purchased, where 1 piece can be used at each end.

Once you have placed the dining table in the living room, you can put dining table chairs around it. Which type of chairs you choose depends on your taste and comfort. But for this fine wooden table, you can use both wooden dining table chairs and chairs with fabric.

You can also use the dining table in the kitchen family room. Extend the table according to the number of guests you need to have sitting around the table. Hang a nice ceiling lamp above the dining table so you can see each other and the delicious food you have made for the guests.

The dining table can be used in several different places in the home. Decorate yourself with furniture and colors that you like.