Timeless furnitures for your everyday life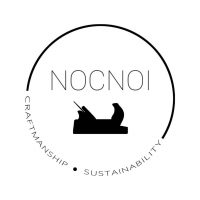 HANDCRAFTED SUSTAINABLE FURNITURES
Designed with care and respect for you and the nature.
NocNoi takes responsibility for the way we consume and strives to take care of what matters the most.
Discover all the designs by NocNoi and be inspired by functionality, craftsmanship and furniture that fits for many occasions and needs.
Our furniture requires good craftsmanship. Therefore, all the wood is sorted by hand to ensure the high quality. Our choice of materials ensure that we can build furniture that lasts.
We believe the most cherished moments happen when friends and family get together.
We design furniture that is built to last and to bring joy and comfort to the everyday life.
For dinners, for work, for relaxation, for conversations - for all occasions we take a seat.
We design furniture that is built to last and to bring joy and comfort to the everyday life.
NocNoi
NocNoi stands for good craftsmanship with a sustainable approach to the way furniture is made. The wood for our furniture comes from controlled forestry.
We want to give everyone the opportunity to purchase furniture in high and sustainable quality, without compromising on design and price.
That is why we have made an effort to create furniture in a timeless design, that can last for the everyday life and for every special occasions. With NocNoi furniture you can create room for the whole family and give you and your loved ones comfort at any occasion.
Our design is inspired by the family life, where friends and family gather around the table and create valuable memories together. We believe that It's not what's on the table that matters, it's who is in the chairs. Therefore, our furniture can be used in different ways and for different occasions depending on your needs. The timeless design allows you to style the furniture for your personal décor and mix all the designs by NocNoi.
Materials used in NocNoi furniture
We have used the best materials for our designs and therefore you can be sure that our furniture lasts a lifetime. We think that is sustainability.
One material you will see throughout our range is the solid oak in various forms of treatment. All wood used in the production of the furniture comes from controlled forestry – i.e. that no more wood is cut down than there us replanted, and care is taken to not damage the wildlife in connection with deforestation. This is our way of taking responsibility and maintaining our ecosystems.
Sustainability in this context means that the forest should still be there for your grandchildren and great grand-kids, and be able to soak up carbon emissions and keep our air clean for generations to come, as well as a being a safe haven for wildlife.