NOCNOI Puzzle asymmetrical bookcase with 2 compartments – solid oiled oak (70×104)
NOCNOI Puzzle asymmetric bookcase, with 2 rooms
SKU:

 BOB-742445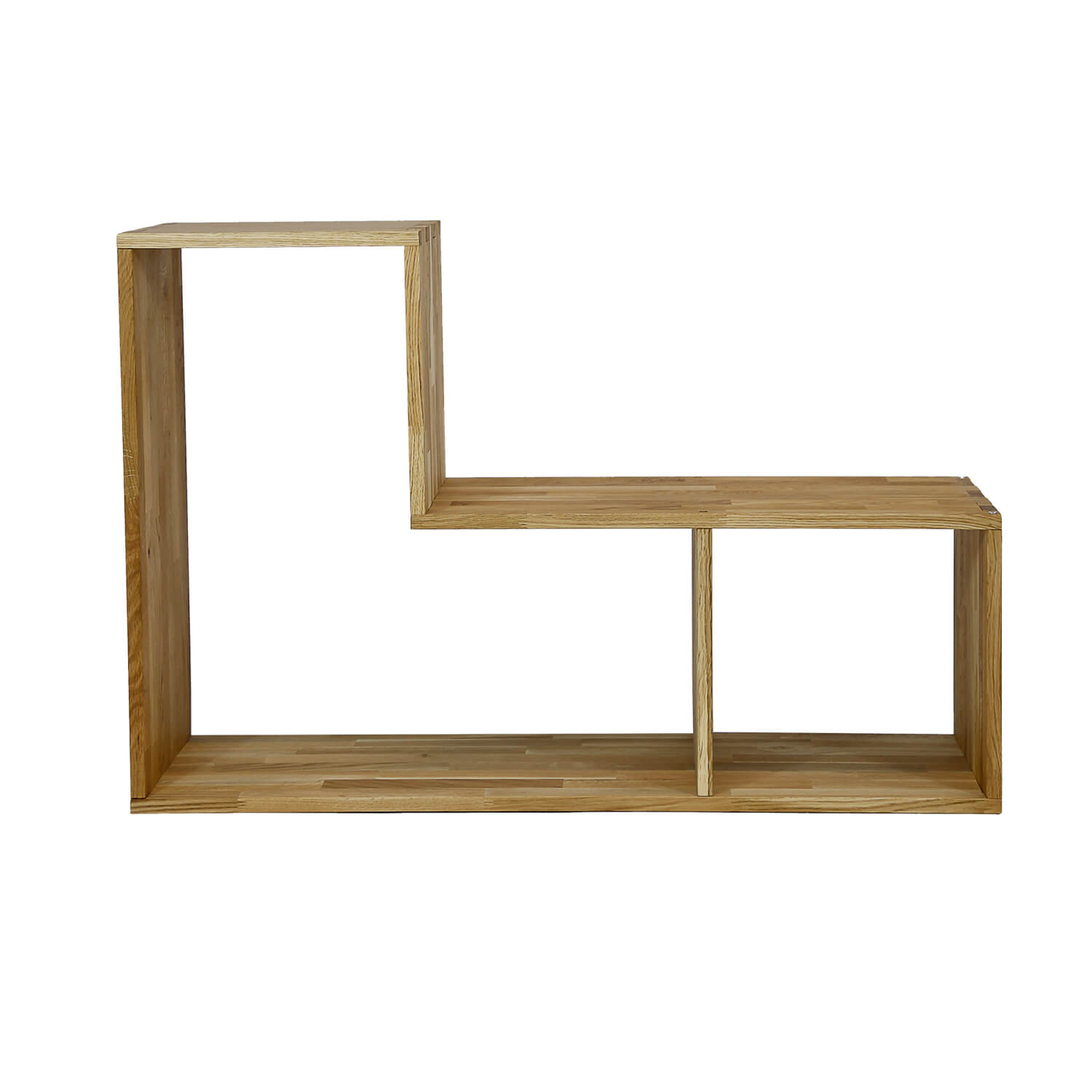 Wood from controlled forestry
Hand sorted materials
Free Freight in Denmark
365 days to return
Safe payments
Send a clear signal of what matters to you and who you are as a person.
Take a look at this beautiful asymmetrical Puzzle bookcase, which has a beautiful universe with sustainable furniture for any home.

The asymmetrical bookcase has two compartments that you can use to store many different things, depending on what you need storage space for.

The puzzle shelf is made of solid oiled oak from controlled forestry, so it is sustainable wood, which we here at NocNoi see as a great advantage.

You can have the bookcase standing on two different joints, depending on how the bookcase fits best in your home.

You can use the shelf alone or with some of the other beautiful Puzzle shelves.