NocNoi stands for good craftsmanship with a sustainable approach to the way furniture is produced. NocNoi designs furniture that is visible in everyday life and furniture that can be adapted to different needs and apartments, based on the modern family and busy everyday life. NocNoi has a desire to create coherence and give more people the opportunity to buy Danish design that is produced with care and in durable materials.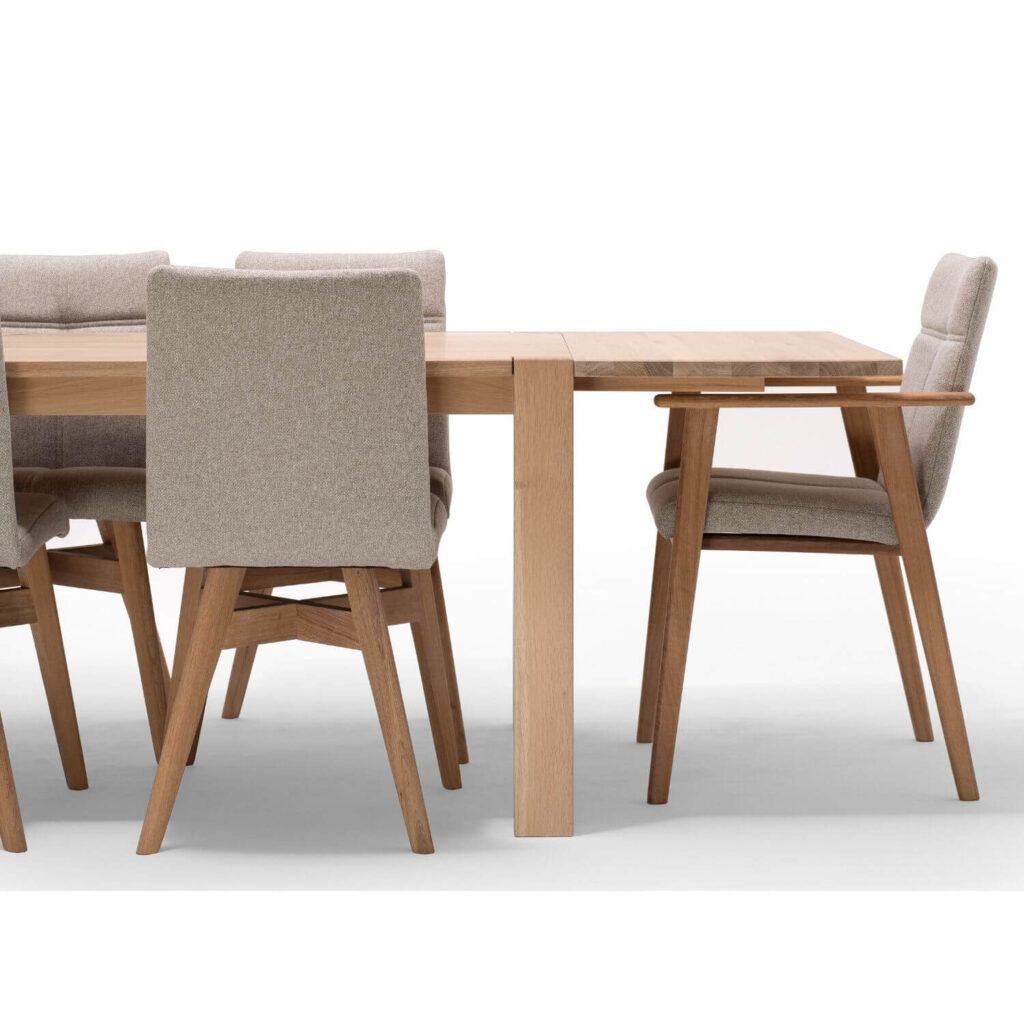 NocNoi strives to design furniture that provides presence, atmosphere, and coherence in everyday life and in life. Therefore, it has also not only been a question of a beautiful design, but also of the use of the furniture. The simple pleasure that arises when something just works over and over again and can be adapted to different wishes and needs, is for us a good design. A good design is built to last and to meet individual needs.
NocNoi is inspired by the modern family, where everyday life is busy and where festive occasions are the foundation to gather friends and family for a while. We know how important the framework is in a busy everyday life, where several elements must fit together, and this is where our approach to design fits in and provides value. We want our furniture to create more opportunities in the home, as well as be adaptable to everyday life and to when friends and families gather at the table. Therefore, in our range you can see dining tables that can be extended with several additional plates, so that there can always be room for one more and chairs that allow you to sit comfortably for hours.
To design furniture that can be adapted to individual needs and provide comfort, NocNoi has focused on a more traditional approach that highlights craftsmanship in the production process. The good design arises in the choice of materials, function, and its coherence in relation to reality. Therefore, NocNoi has exclusively chosen only to use wood from controlled forestry, which provides some solid oak for the furniture. The wood is therefore also sorted by hand to ensure the highest quality and durability.
The sustainable approach to the way furniture is produced is also an important element for NocNoi. At NocNoi we would like to take responsibility, and this also has an impact on our choice of materials. A good design consists of responsible production with a conscious use of materials that consider the resources we have on our beautiful planet. The wood for the furniture comes from controlled forestry, which means that no more wood is common than needs to be used and replanted, and efforts are made to ensure that wildlife is not harmed in connection with deforestation. At NocNoi, we believe that this helps to strengthen the good design.
At NocNoi, we are proud of the responsibility we take and our desire to create presence, atmosphere, and coherence in everyday life and in life. NocNoi contains Danish design, where the tradition is functionality, beauty, and needs. These are our design principles that we want to pass on and develop from.