NocNoi Harre Vig wall shelf – gray carrara marble with black leather strap, 50-100
NocNoi Harre Vig wall shelf
SKU:

BOB-bobo110+bobo122+bobo134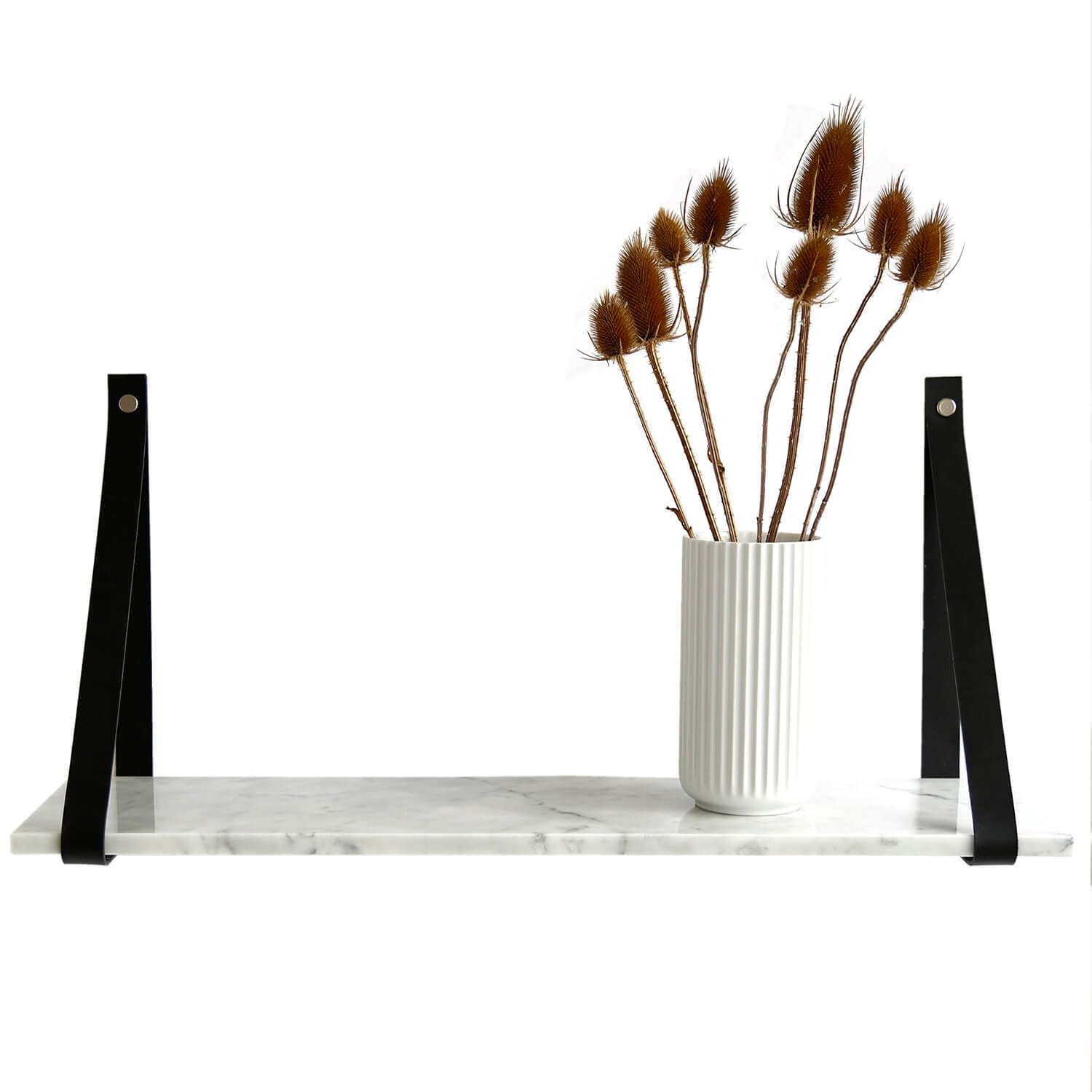 Danish design
Genuine leather straps
Partly assembled upon delivery
Harre Vig - An area by the Limfjord
Harre Vig is a cozy cove located by the Limfjord close to our warehouse address in Roslev.

Here people come and bathe, grill, play ball and generally enjoy themselves in the summer months.

We have named the shelf after Harre Vig to pay tribute to one of the many beautiful areas in the outskirts of Denmark around the Limfjord.




The wall shelf will be nice to hang up inside the living room. On the shelf you can put some of your fine figures and your favorite books. If you like dried flowers, a vase with these will also look elegant on the wall shelf.

It can also be an idea to use the wall shelf in the kitchen. Put your cookbooks on the shelf along with some of your fine cups. Then you can enjoy a good cup of coffee while looking in the cookbooks for new exotic and interesting recipes.

The wall shelf can be hung up in many different places in the home. This is about taste and pleasure as well as needs.

The wall shelf is made out of high quality gray carrara marble and black leather. Here you get an elegant and stylish shelf made in Nordic and modern design.