NOCNOI Puzzle drawer insert, with 2 drawers, with push open function – solid oiled walnut
NOCNOI Puzzle drawer insert, with 2 drawers
SKU:

BOB-743148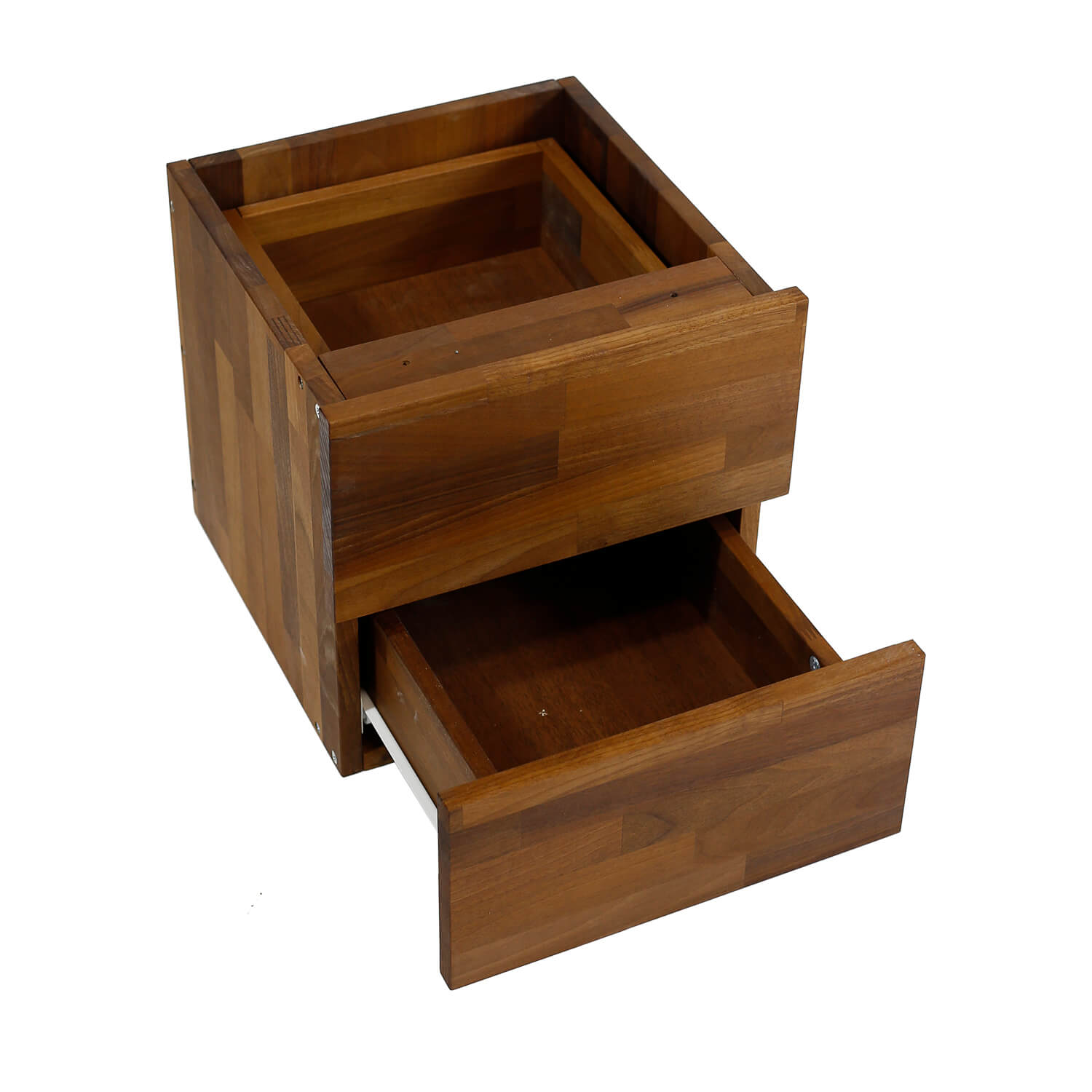 With storage
With drawers
Wood from controlled forestry
With push open function
Assembled upon delivery
Free Freight in Denmark
365 days to return
Safe payments
At NocNoi, we always try to think out of the box. That's why, although they are called bookcases, we believe they are not for books only.
It is a pleasure to present you with this smart Puzzle drawer insert.
The puzzle drawer insert has two drawers with a push open function that makes it comfortable to open and close the drawers. What you want to store in the drawers, of course, depends entirely on your wishes and needs.

The smart drawer insert is made of solid oiled walnut from controlled forestry, so it is a sustainable wood, which we here at NocNoi see as a great advantage.

This delicious drawer insert fits into the Puzzle shelves.